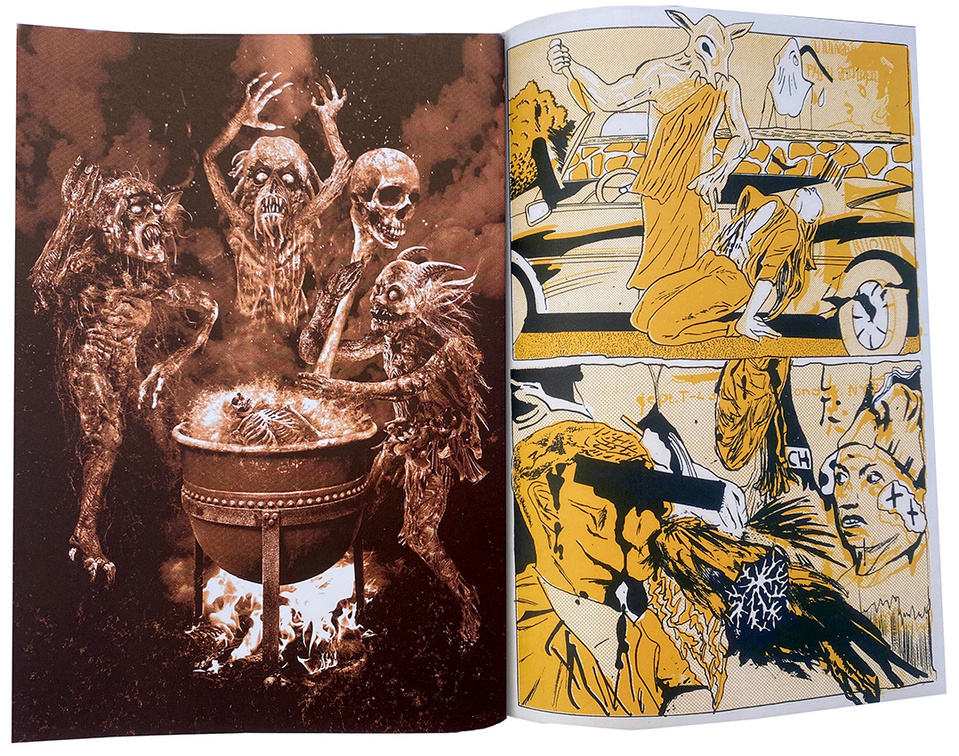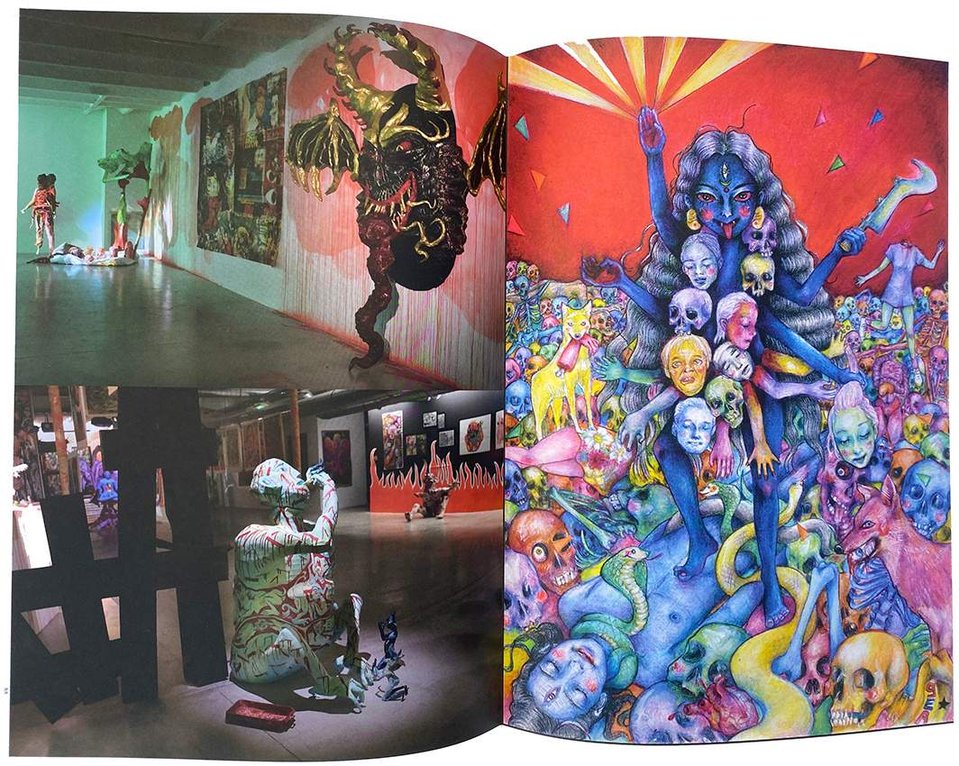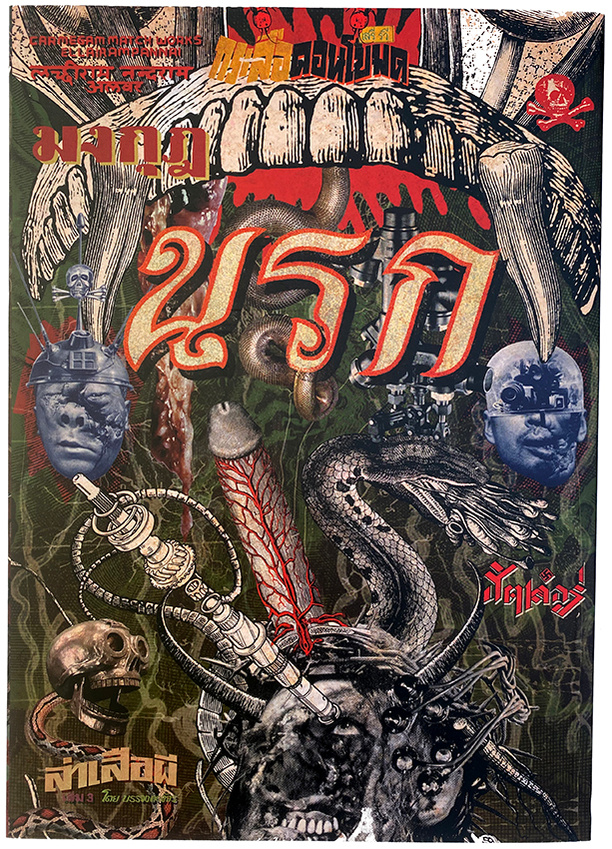 Co-published by Le Dernier Cri and Timeless Editions – 2022 – France
21 x 29 cm – 224 pages in colours – Soft cover
Forewords by Stephen Bessac.
Catalogue of the mindblowing and huge exhibition dedicated to the NAROK group exhibition done by Le Dernier Cri in Marseille from Nov 13, 2021 till Feb 13, 2022.
This exhibition was initiated by Pakito Bolino after being inspired by 'NAROK' photo book by Stephen Bessac and published by Timless Ed. in 2019.
This book shows the various reinterpretations of Thai hell's gardens done by a myriad of artists from all over the world. To recreate those hellish visions, they used very different medias such as painting, drawing, screen printing, etching, sculptures, video,… This a state-of-the-art tribute to the mortuary cult and also to Thai popular culture dealing with that subject such as horror mangas.
Artists featured :
Zven Balslev, Andy Bolus,Ju Rictus, Julien Gardon, Fredox, Laetitia Brochier, Pakito Bolino, David Pujol, Mathieu Desjardins, Marc Brunier Mestas, Mathieu Desjardins, Dav Guedin + Monsterlune, Sylvie Renaud, Frederic Clavère, Sam Rictus, Lilas Mala, Gotier, Emre Orhun, Cha Kinon, Brulex, La S , Yan Taillefer, Craoman, Didier Poiraud,Dave 2000, Antoine Bernhart, le Li- quide de la Tête, Raniero, Val l'enclume, Tetsunori Tawaraya, Diego Lazzarin, Imiri Sakabashira, Patrick Jannin, Abraham diaz, Martes bathori, Samplerman, Scheibner, Dr Lakra, Tonio Camu- nas, Roger Benetti, Colin Raff, Antoine Dagata, gwen Tomahawk, louie Cordero, Matt Crabe, Pole K, Mats Stromberg, Ichiba Daisuke, Kinga Janiak, Ben Sanair, Hadrien Alvarz, Colette Ste- phens, Matti hagelberg, Celine Guichard, Olivier Texier, Nemoto, Andhoenk Irawan, Aleksandra ton de dyonisos, Ajarn Tode Kosumphisai, Dan Sudsakorn, Nils Bertho,Marc Caro,Nicolas fremion, ludovic levasseur,Evil ED, …
Limited to 666 copies
AVAILABLE HERE