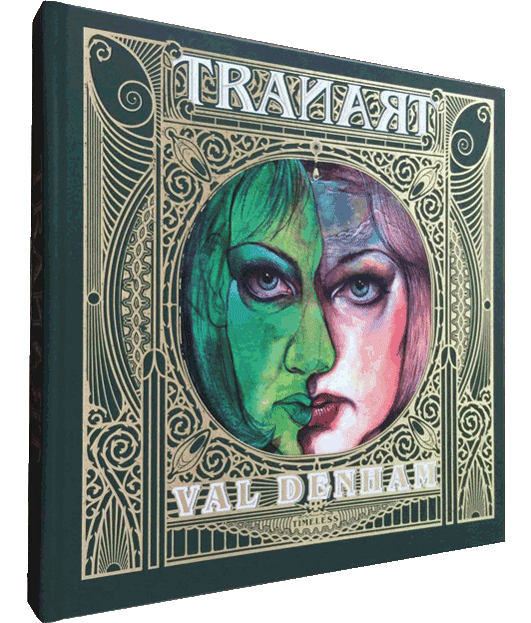 TRANART
by Val Denham
Published by Timeless Editions - 2015 - France
29 x 29 cm - 288 pages in colours - Hardcover with hot foil
Limited to 300 copies - the first 100 copies include an unumbered and illustrated card signed by the artist.
Richly illustrated (more than 250 illustrations and photos) and oversized monograph displaying the variety of Val Denham's different styles, techniques and subjects from her early 70's productions till now.
What we are presenting you here is not a reprint but an entirely new book of 80% unseen art and 20% indispensable highlights from the long sold out first Val Denham book ("Dysphoria") making it an essential purchase for new- and late-comers as well as those who already have the earlier book.
It also includes
new texts - an appreciation by Graham "Ideal" Duff, an inside view by Gail Denham and a spectacular 7 pages introduction by none other than Genesis Breyer P-Orridge, plus some very amusing and enlightening texts by Val herself - and archives with poems and correspondence from Genesis P-Orridge and Jhonn Balance.
Order here :