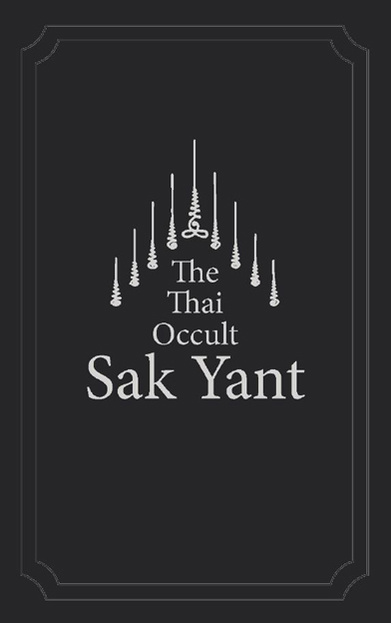 The Thai Occult Sak Yant Book
by Jenx and Ajarn Metta.

16 x 24 cm - 284 pages in colours - Hardcover

The author of The Thai Occult series of works has here been joined by
Ajarn Metta in the hope of clearing some of the misconceptions of the
art of and bringing clarity to what actually constitutes a Sak Yant.
This is the standard edition for the book, which has a hot pressed
silver foil image on the cover.
Available here :
TIMELESS SHOP
Glossary of Terms
Introduction
The History of Sak Yant
The Scripts - Mon, Lanna and Khom
The Shapes in Sak Yant
The Unalom and Yant Na
Heart Kata
The Inks
Sak Yant Rods
What constitutes a real Sak Yant?
Becoming a Sak Yant Ajarn
Interviews
Ajarn Dang of Chiang Mai
Ajarn Samart of Bangkok
Ajarn Rung of Chiang Mai
Ajarn Hom of Hua Hin
Ajarn Brum of Chiang Rai
Ajarn Salaboonkong of Chiang Mai
Ajarn Moss of Nakhon Pathom
Kruba Ajarn Jae Sada
Ajarn Apichai of Chiang Mai
A Compendium of Sak Yant designs