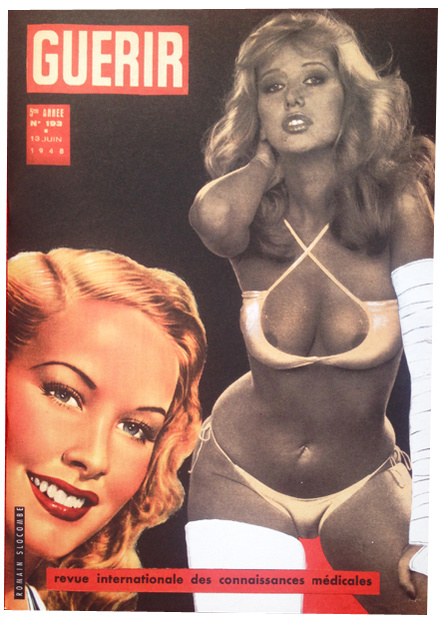 GUERIR
Romain Slocombe
Published by Timeless - 2013 - France
30 x 40 cm - 40 pages in coulours - Soft cover
For Mature Audience Only
Limited to 250 copies only. First 40 customers will get a signed copy by the artist (see pic).
Slocombe returns to medical fetish with GUERIR (cure), superb 40-page oversized album, including unpublished paintings, photographs and collages from the early 80's till now (some drawings and collages were done this past summer). A must for Art Medical lovers !
The book is also a real tribute to the popular tabloids of the 50's & 60's as Slocombe made himself the layout and some art in that way.
Available here : TIMELESS-SHOP