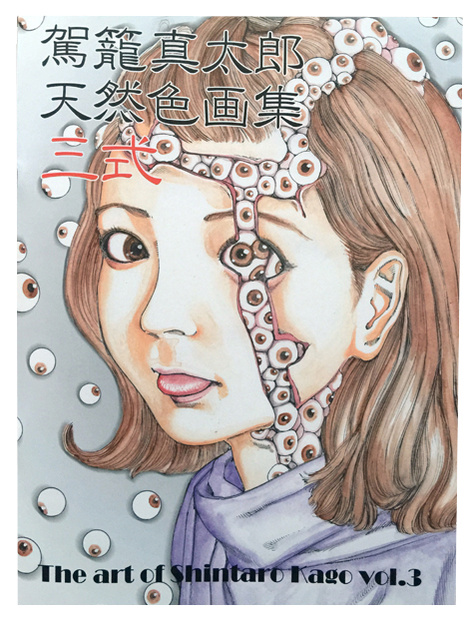 THE ART OF SHINTARO KAGO III
Shintaro Kago
Published by Timeless - 2015 - France
30 x 40 cm - 32 pages in colours - Soft cover
Limited to 250 copies - printed on heavy fine art paper (350 gr)
After opus 1 and 2 now out of print, Timeless Ed. still going on with the Art of Shintaro Kago serie.
This 3rd oversized opus includes new amazing and mind-blowing illustrations from master Japanese artist Shintaro Kago.
Some will only enjoy the bizarre, gory, sexy, deconstructed imagery of his art while other will also appreciate his unique view of the world and the narrative aspect of his artworks.
Highly addictive !
Limited to 300 copies
Available here : TIMELESS-SHOP